The Ford Taurus was created by the Ford Motor Company in 1985 as a 1986 model. The Taurus SHO is a high performance variant of the Ford Taurus. Compared to The Taurus Sedan the Taurus SHO has some better handling, is quicker and is more technology-packed. The SHO has a twin-turbocharged EcoBoost V6 engine that produces a massive 365 horse power making it a speed monster. The car is loaded with luxury features which will not stop to amaze you.
Engine and Specs
The new Ford Taurus SHO will be one of a kind vehicle in the car market since its interior and exterior components are refined to the highest degree. Its predecessor was designed from a Volvo platform and this brought about the car being a little over weight making its competitive nature reduce although it has a high performance engine. These are some of the details that have been countered in the new 2016 Ford Taurus SHO. The car will have an equal powerful 60-degree V6, aluminum block and head engine.
The engine will be 3.5-liter twin-turbocharged EcoBoost V6, power plant will manage 350 lb.-ft of torque and produce mind blowing 365 horse power @ 5,500 rpm . Its power is slightly less compared to the original but due to its new Six-speed automatic or maybe 8-speed automatic gearbox which is in developing, the 2016 Ford Taurus SHO is much faster.
In terms of speed, the car is expected to get to accelerate 0- 60 mph in just 5.2 seconds and reach maximum speed of 160 mph and will have permanent all-wheel drive.
2016 FORD TAURUS SHO TECHNICAL SPECIFICATIONS: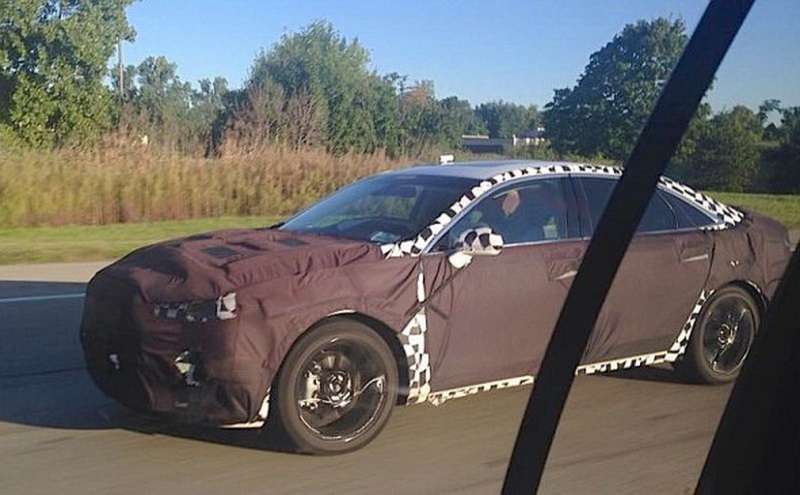 Exterior and Interior
The  Ford Taurus 2016 SHO features a stronger hexagonal grille design and front fascia. Its major exterior components include unique high-intensity discharge headlamps, mesh grille, rear lip spoiler and elegant 20-inch wheels with P245/45R20 all-season BSW tires. The sound levels in the car will be reduced significantly due to the cowl baffles and sound absorbing liners meant for the wheel-wells.
For the interior look, the SHO boasts of a combination of an advanced technology and Eco-minding materials. The dependence on oil has reduced since the Taurus SHO's seats use soy-based foam instead of materials derived from petrol. Smartphone users will be able to stream music and place calls because the Taurus SHO is equipped with SYNC, which is Ford's Bluetooth connectivity system and all they will need to do is just use the steering wheel-mounted buttons and the voice commands.
The 2016 Ford Taurus SHO benefits from a number of negligible efficiency improvements including a smart battery management system, low-tension drive belt and the fuel shutoff is more aggressive when speeding. Throughout the power train, friction is condensed by the viable displacement air conditioning compressor. For occupancy safety, every SHO comes with front and side airbags and to add on that, it also comes with electronic brake force distribution.
Price and Release Date
The new Ford Taurus 2016  is expected to hit the market around April this year and its retail price will not exceed 35.000 US dollars. The new Taurus SHO will be assembled at Chicago Assembly Plant. To all Ford cars enthusiast, the 2016 Ford Taurus SHO is a masterpiece and do not miss to purchase it.
You might be interested: New 2017 Ford Taurus SHO