Ford has introduced the latest GT, an ultra-high-performance supercar that serves as a technology showcase for top EcoBoost® performance, aerodynamics and lightweight carbon fiber construction.
The 2017 Ford GT belongs to more than a dozen new Ford Performance vehicles that should be released by 2020, such as Focus RS, F-150 Raptor, Mustang Shelby GT350 etc.
Exterior
The design has been to a great degree focused on aerodynamics. The changes include a multiposition rear wing reminiscent of the ones of the McLaren P1 and LaFerrari, in order to keep Ford's mid-engine planted at speed.
The active suspension uses inboard, pushrod-actuated damping, and adjustable ride height.The entire chassis is paired up with the visual titillation of the GT's body. The front end is inspired by the classic Ford GT40. However, the rest of the design has been super-updated.
There are two large central exhaust outlets and the rear fenders which sit separate from the main fuselage. The doors hinge up and forward without incorporating portions of the roof like in its predecessor GT.
The 20" multi-spoke wheels are wrapped in Michelin Pilot Super Sport Cup 2 tires featuring a unique complex structure designed specifically for this vehicle. The wheels encircle carbon-ceramic brake discs at all four corners.
2017 Ford GT Interior
The 2017 Ford GT's cabin is made from carbon-fiber. Ford's interior engineers have bolted front and rear sub-frames made from aluminum.
The first overall impression of the cabin is that it's simple and businesslike. A digital gauge cluster is equipped with a central color touch-screen display with Ford's freshly-introduced Sync 3 infotainment system, whereas the starter button and transmission selector buttons are placed at the slim center tunnel . There is also a pair of paddle shifter sprouts behind a squared-circle-shaped steering wheel.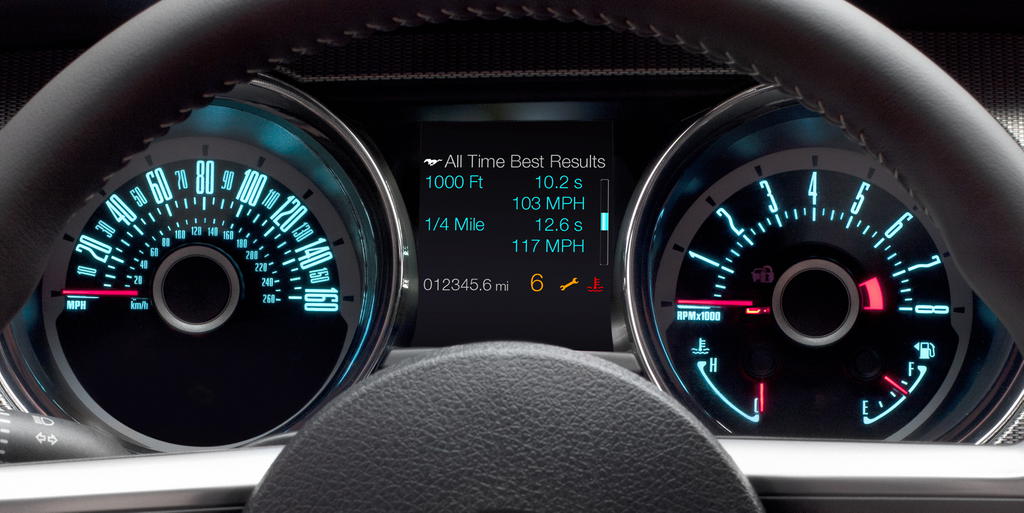 Engine and performance of new Ford GT
As for the powertrain of the 2017 Ford GT, it is the Ford's next-generation twin-turbocharged 3.5-liter EcoBoost V6 Engine. Allegedly, it should be able to deliver more than 600 horsepower. If this engine is similar to the 3.5-liter EcoBoost V6 in the 2017 F-150 Raptor, it is supposed to put out a lot of torque – minimally 500 pound-feet. The engine is mated to a 7-speed dual clutch automatic transmission. Expected maximum speed is 200 mph, while acceleration from 0-60 mph will be about 3.2 sec.
Up to this point, there has been no information on any hybrid components, electric-boost functions, kinetic-energy recovery system and similar.
Price and release date
The price has not yet been officially published, the previous generation models have cost about $ 100,000, but this exclusive car will cost more, assessments that can be up to $ 400,000.
Production  of about 250 copies of the 2017 Ford GT should begin next year. Its toughest competitors will be Chevrolet's mid-engine Corvette, Ferrari's newly twin-turbocharged 458, and the second-generation Audi R8.